CBC actually pulled out some promotion, and I'm really happy. Here's the official website, now in awesome 8-bit! There's some cast and crew pics, video's, bio's and even a contest!
The first episode of the second season starts tonight on CBC Radio 1 at 11:05pm, then repeats on Friday at 11:30am.
I don't know what people will think of the new season. Personally, I think it's better than the first… But I have to say that… Even if it's true.
Anyway.
And yes, as it was mentioned in the comments, I did win an ACTRA award for my work on the show. I am very grateful, and was somewhat shocked, actually… I took it as an acknowledgment, not just for my work, but for the entire cast's – and for Radio Drama in general.
Here's a picture of my dog staring at the award, looking just as stunned as I must have looked when they read my name.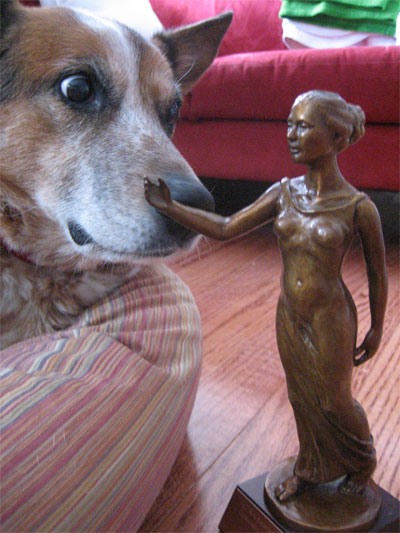 0